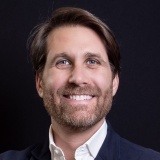 About The Events
Going digital with the intraoral scanner
Virtual - Zoom
November 10, 2022
11:00 AM UAE (GMT+4)
---
Overview
iTero scanner represents one of the most advanced digital dental imaging systems, being an intraoral scanner that permits to obtain rapid and precise impressions for all types of restorative treatment and images with NIRI technology for early caries diagnosis, and it is perfectly integrated with clear aligner technique provided by Invisalign orthodontic system.
Guest speaker, Dr Gianluca Plotino will discuss the range of day-to-day restorative treatments the intraoral scanner can be utilized for. Participants will receive essential advice on how to obtain rapid and precise impressions, along with other digital best practice guidance for both non-owners and owners of this advanced digital dental imaging system to consider. This event also focuses on how an advanced practice tool such as the intraoral scanner can directly support the concept of preventative dentistry. During this session, Dr Plotino will demonstrate step-by-step how NIRI technology obtains rapid and precise images for early caries diagnosis and the advantage to the patient through more preventative treatment options. This session will also provide insight to General Practitioners on the importance of minimally invasive dentistry and how clear aligner therapy can support and facilitate a more comprehensive approach to restorative treatment plans giving examples of how Invisalign and the intraoral scanner integrate and the opportunity it gives for practitioners, their practice and patients.
Speaker Bio
Dr Gianluca Plotino, Italy
Gianluca Plotino was born in 1978 in Rome, Italy. He graduated in dentistry from the Catholic University of Sacred Heart of Rome in 2002. He received the "Alfred Bean Memorial" prize from the Chicago Dental Society for the best Italian research graduate thesis 2001-2003, the "Hans Genet Award" from the European Society of Endodontology for the best European Researcher in 2013, the Top 100 Doctors award class 2022 and several other research prizes. He became Assistant Professor of Endodontics in the School of Dentistry at the Catholic University of Rome spending his time teaching, giving lectures and participating in the faculty practice.
Dr. Plotino was a Professor of Endodontics in the School of Dental Hygiene from 2005 to 2008 at the Catholic University of Rome where he obtained his Ph.D. in 2009. From 2009 he was working in the Department of Endodontics at the "Sapienza" - the University of Rome as a Senior Lecturer and Professor of Scientific English in the School of Dental Hygiene until 2017. In 2017 he received the certification to be Professor of II level and in 2018 to be Professor of I level in Italy. Gianluca Plotino is a Specialist Member of the European Society of Endodontology (ESE), an International Specialist Member of the American Association of Endodontists (AAE), an active member of the Italian Society of Conservative Dentistry (SIDOC), the Italian Academy of Endodontics (AIE) and the Italian Society of Endodontics (SIE). Dr. Plotino published more than 120 articles in scientific peer-reviewed journals on different endodontic and restorative topics reaching an h-index of 38, 2 textbooks and contributed to numerous chapters in other textbooks.
He is Associate Editor of the European Endodontic Journal and the Italian Journal of Endodontics and part of the Editorial Board of several other journals. Since 2004 dr. Plotino has extensively lectured worldwide on endodontic and restorative topics giving courses and workshops, he owns two patents and works in his own private practice limited to endodontics and restorative dentistry in Rome, Italy.

See the full speakers list & the bio Here.

Agenda

View the full program schedule and agenda HERE.
Invis is your brilliance, enhanced
Learn more about how we can help enhance your brilliance
Disclaimer: By submitting this form, you acknowledge that your personal data will be processed by the Align Technology group. Your personal data will be processed in accordance with our privacy policy.