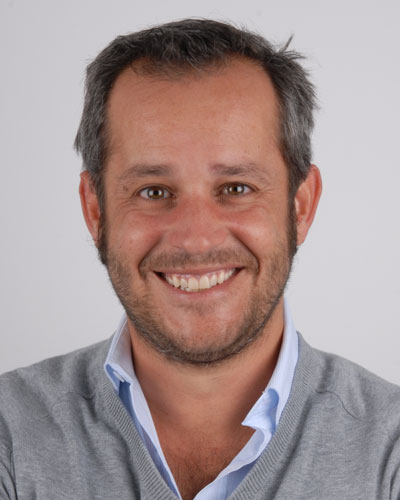 About The Events
Expand your practice with Invisalign Go™
Abu Dhabi, United Arab Emirates
October 31, 2022
06:30 PM UAE (GMT+4)
---
Overview
Invisalign Go™ is the solution for pre-restorative teeth alignment and can seamlessly integrate into your orthodontic restorative workflows. Our launch events feature guest speaker Dr Luis IIzarbe and will:
Key Topics
Introduce you to the Invisalign Go

™

system and its uses within comprehensive dentistry. ​
Demonstrate the use of the ClinCheck Pro Software in treatment planning your case.​
Showcase a clinical case that has been treated with Invisalign Go

™

.
Explain the benefits of integrating the digital workflow to your restorative workflow
Speaker Bio
Dr Luis is one of Spain's leading doctors and lecturers, holding numerous degrees and accreditations in the field of dentistry covering aesthetics, restorative, and oral rehabilitation.
Degree in Dentistry from the University of Valencia.
Master in Oral Implantology from the University of Paris V and DUI at the University of Toulousse Paul Sabatier. ESORIB.
Master in Periodontics and specialization in mucogingival surgery with Dr. Raul Caffesse. CG Continuous Training (Elche).
Master in Occlusion and Prosthodontics. Dres Chavez and Obrecht. Esorib (Madrid) and Clinica Claudio Gioia (Elche).
Training in digital dentistry: CEREC, 3SHAPE, EXOCAD, 3DPrinting and CAM processing.
Accreditation for Invisalign Go, 1st class, Dr. Javier Lozano (Madrid).
Professor at the Catholic University of Valencia in degree (Comprehensive Adult Dentistry, Oral Radiology and Dental Materials, Ergonomics and Instrumentation), direction of TFG and TFM and in the postgraduate courses of Implantology and Oral Rehabilitation and Adhesive Aesthetic Dentistry.
Director of the Master's Degree in Adhesive Aesthetic Dentistry at the Tech University, accredited by the Cardenal Herrera Ceu/S.Pablo University.
Agenda
Featuring guest speaker Dr Luis, the agenda for the two-hour event is as follows:
Welcome to Invisalign Go
Case assessment – how to know what to treat
ClinCheck Pro Software
Ortho-Restorative case study
Digital tools for the future-forward practice
Q & A session with Dr Luis
Invis is your brilliance, enhanced
Learn more about how we can help enhance your brilliance
Disclaimer: By submitting this form, you acknowledge that your personal data will be processed by the Align Technology group. Your personal data will be processed in accordance with our privacy policy.