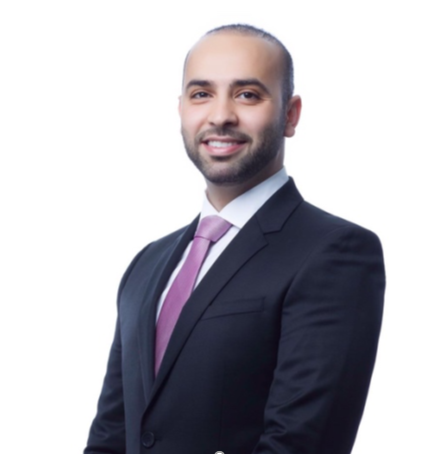 About The Events
(Day 1 of 2) Invisalign Mentoring Programme
Virtual - Zoom
October 13, 2022
10:00 AM UAE (GMT+4)
---
Overview
The Invisalign Mentoring Programme has been engineered to support our next generation of Invisalign Providers. It will take you on a journey to develop your own clinical expertise and help you shape the future of both your practice and your patients.
It's a two-day virtual event, with 14 hours of learning on the Invisalign system.
Lead by, Dr Mubarak Alsaeed, an international speaker who is an expert on the Invisalign system.
Speaker Bio
Dr. Mubarak is currently a full time Orthodontist and Co-founder of Aline Dental center. Dr. Mubarak received the MFD RCSI certificate from The Royal College of Surgeons in Ireland in 2007. He trained and achieved the Master of Clinical Orthodontics from the University of Manchester in 2011 as well as the M-Orth from the prestigious Royal College of Surgeons of Edinburgh in 2012.
Dr. Mubarak has lectured numerously in his field, both locally and in international conferences. He started treating his patients with Invisalign since 2015 and now Dr. Mubarak is a Diamond2 Invisalign Provider as well as Invisalign speaker for MEA region.
Agenda
| | | |
| --- | --- | --- |
| Start Time | End Time | Topic |
| 10:00 | 10:15 | Opening and introduction |
| 10:15 | 10:55 | Why Invisalign |
| 10:55 | 11:25 | Smartforce features and biomechanics principles |
| 11:25 | 11:35 | Group discussion |
| 11:35 | 11:50 | Break |
| 11:50 | 12:00 | Sagittal discrepancies-into |
| 12:00 | 13:30 | Sagittal discrepancies |
| 13:30 | 13:45 | Group discussion |
| 13:45 | 14:30 | Lunch |
| 14:30 | 15:45 | ClinCheck reviews |
| 15:45 | 16:00 | Break |
| 16:00 | 17:15 | ClinCheck reviews |
| 17:15 | 17:30 | Closure |
Invis is your brilliance, enhanced
Learn more about how we can help enhance your brilliance
Disclaimer: By submitting this form, you acknowledge that your personal data will be processed by the Align Technology group. Your personal data will be processed in accordance with our privacy policy.