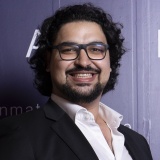 About The Events
Dental Technician International Meeting
Virtual - Zoom
November 4, 2022
10:00 AM UAE (GMT+4)
---
Overview
This November, CAPP (Centre for Advanced Professional Practices), will organise yet another edition of the Dental Technician International Meeting (DTIM) dedicated to all who are related to the dental technology profession. The completely free of charge event will take place online.
On 04 November, an online meeting on modern dental technologies will be held. The international leaders in the CAD/CAM market will present the latest innovations. The speakers will share details of their daily work cases and tip and tricks.
Speaker Bio

Ibrahim Alammari, UAE
SCCS, MEA
Senior Dental Technician graduated From Damascus University Certified Exocad Trainer Level 3. Previously Training and Support Manager for Zirkonzahn in the Middle East. After that for 5 Years working as CADCAM manager at Dubai Health Authority. Recently joined Align Technology as Clinical Trainer.
Agenda
| | | |
| --- | --- | --- |
| Start Time | End Time | Topic |
| 10:00 | 10:45 | Redefining dentistry by 3D printing ClassII(a) appliances |
| 11:00 | 12:00 | How to improve your competence and efficiency on metal free restorations |
| 13:00 | 13:35 | Working digital in dentistry |
| 14:00 | 14:45 | Digital journey from iTero Scanner to 3D printed model |
| 15:00 | 15:45 | Digital workflows on the anterior region |
| 16:00 | 16:45 | LUMEX AC: Field of applications and aesthetic protocol |
Invis is your brilliance, enhanced
Learn more about how we can help enhance your brilliance
Disclaimer: By submitting this form, you acknowledge that your personal data will be processed by the Align Technology group. Your personal data will be processed in accordance with our privacy policy.