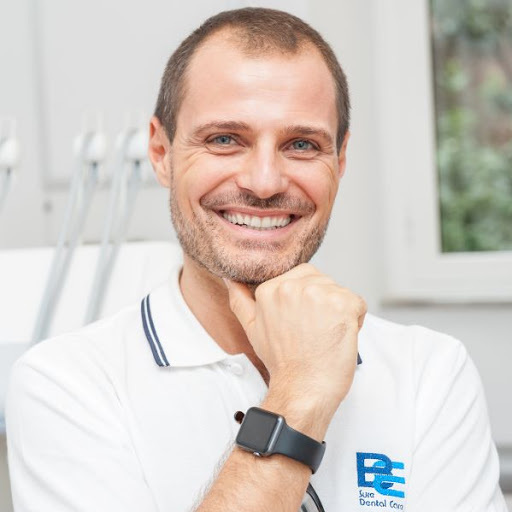 About The Events
(Day 2 of 2) Invisalign Mentoring Programme
Virtual - Zoom
November 10, 2023
10:00 AM UAE (GMT+4)
---
Overview
The Invisalign Mentoring Programme has been engineered to support our next generation of Invisalign Providers. It will take you on a journey to develop your own clinical expertise and help you shape the future of both your practice and your patients.
It's a two-day virtual event, with 14 hours of learning on the Invisalign system.
Lead by, Dr Alessandro Greco, an international speaker who is an expert on the Invisalign system.
Speaker Bio
Dr Greco received his dental degree from University of Rome Tor Vergata in 1999, his graduate training in Orthodontics from the University Of Ferrara in 2007 and his Philosophiae Doctor from the University Of Rome Tor Vergata 2014.
Dr Greco is a member of Italian Board of Orthodontics and European Board of Orthodontists.
He has published papers in international journals including - World Journal of Orthodontics, Australian Orthodontic Journal, Journal of Clinical Orthodontics and the European Journal of Paediatric Dentistry.
Dr Greco has held various Hospital and University positions in Italy, a clinical speaker for the Invisalign System and has a private practice in Rome, Italy.
Agenda
| | | |
| --- | --- | --- |
| Start Time | End Time | Topic |
| 10:00 | 10:05 | Opening |
| 100:05 | 11:25 | Vertical and transversal discrepancies |
| 11:25 | 11:40 | Group discussion |
| 11:40 | 11:50 | Break |
| 11:50 | 12:15 | IPR and attachment bonding |
| 12:15 | 12:40 | Monitoring and troubleshooting |
| 12:40 | 12:55 | Break |
| 12:55 | 13:55 | Lunch |
| 13:55 | 14:25 | ClinCheck pro features and 3D controls |
| 14:25 | 14:45 | Group discussion |
| 14:45 | 15:45 | ClinCheck reviews |
| 15:45 | 15:55 | Break |
| 15:55 | 17:15 | ClinCheck reviews |
| 17:15 | 17:30 | Closure |
Invis is your brilliance, enhanced
Learn more about how we can help enhance your brilliance
Disclaimer: By submitting this form, you acknowledge that your personal data will be processed by the Align Technology group. Your personal data will be processed in accordance with our privacy policy.