iTero

restorative. Your intuitive digital solution
Our roots are in restorative
Enabling doctors to digities their practice workflows since 2007. From the beginning iTero intraoral scanners have helped improve efficiencies, enable consistent treatment outcomes, and allow you to take advantage of a wide range of third party workflows and solutions.

12 Years
of clinical and technical success in restorative dentistry

5.5+ Million
Complete a full arch scan in as little as 60 seconds.20
Think iTero Element is just for Invisalign treatment?
Using iTero intraoral scanners can enhance the accuracy and precision of your restorative workflow.

Restorative file interpretation
The iTero modeling process helps to ensure efficient laboratory submission, minimize scan retakes and enable consistent restorative outcomes.

Open STL export
iTero restorative STL files are open to send directly to your lab or to export from your iTero cloud account.

Expansive lab network
Restorative solutions are more convenient than ever with iTero's network of over 3,000 laboratories, implant, and digital treatment planning providers. my iTero also lets dentists and labs communicate in real-time, ensuring greater accuracy.

Chairside milling integration
Our collaborations with Exocad allow you to export scans directly from the iTero Element interface to CAD software and milling partners for faster, more precise restorations.
Download our iTero brochure now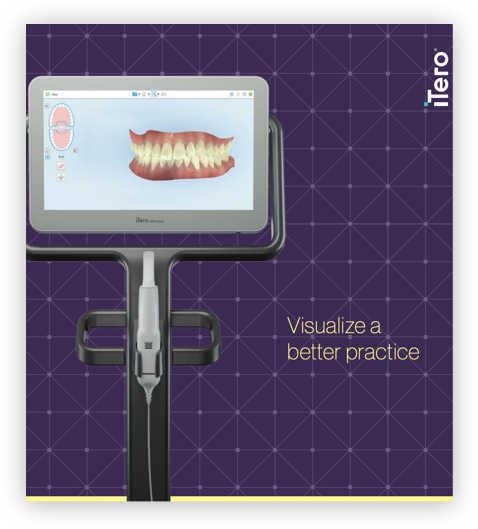 Disclaimer: By submitting this form, you acknowledge that your personal data will be processed by the Align Technology group. Your personal data will be processed in accordance with our privacy policy.