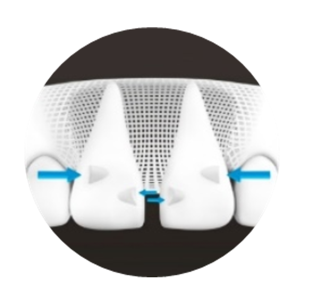 SmartForce features
Features are automatically incorporated to treatment plan to increase the control and predictability of tooth movements.The SmartForce features that some patients may require include :
Tooth-coloured attachments that are bonded to the teeth. The aligner accommodates the space for attachments. The size, position and quantity vary from patient to patient
Power ridges.
Pressure areas.
Customised to each tooth.
Positioned more precisely to deliver the forces while eliminating interfaces.
Automatically placed by the software to achieve the desired movement.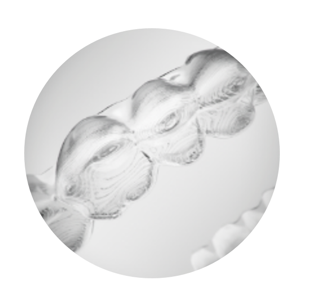 SmartTrack material
SmartTrack aligner material has been specifically designed to provide better tooth movement control and aligner-patient fit for improved clinical outcomes.
Gentle, constant force.
High elasticity.
More precise fit.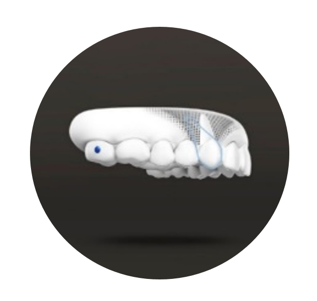 SmartStage technology
The SmartStage technology applied in the development of Invisalign treatments leads to a more precise control of individual and multiple tooth movements.
Optimised progression of movements designed to improve the predictability of Invisalign treatments.
More precise control of individual and multiple tooth movement.
Minimisation of intra-arch and inter-arch interferences.
invis is your brilliance, enhanced
Learn more about how we can help enhance your brilliance
Disclaimer: By submitting this form, you acknowledge that your personal data will be processed by the Align Technology group. Your personal data will be processed in accordance with our privacy policy.