Class III, Posterior crossbite, Narrow arches, Asymmetric arches, Mandibular midline deviation, Midline shift, Rotations, Spacing
Expansion, Levelling Curve of Spee, IPR, Space Closure, Pre-surgical
Courtesy of Dr E. Rothier, 2018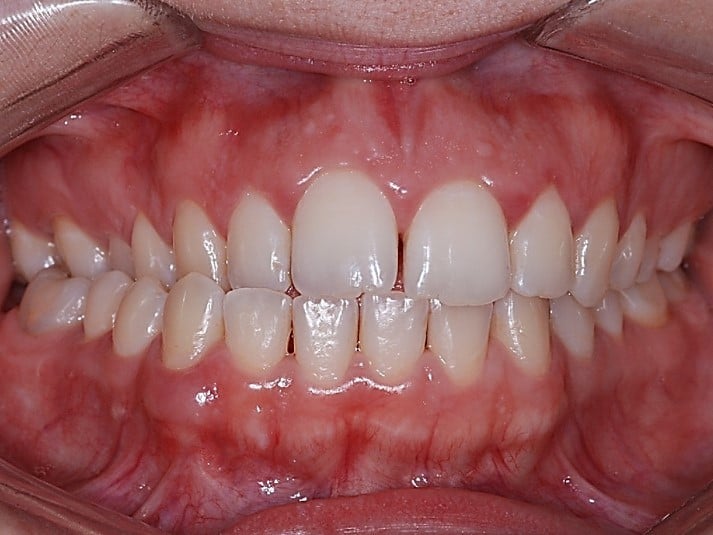 Treatment Summary
Patient Information
Age: 41
Gender: female
Invisalign Treatment Option: Full
Total Treatment Time
Number of aligners
Maxillary: 44 + 28 = 72

Mandibulary: 44 + 28 = 72
Aligner Wear time
Results achieved
Class I relationship achieved
Functional canine guidance on both sides
Anterior crossbite corrected
Posterior crossbite corrected
Normal overjet and overbite achieved
Midlines coincident
Alignment of both arches through derotation
Arch form improved
All treatment goals were achieved case
Comments
A previous expansion of the maxilla was done.
After the expansion, this case was prepared for orthognathic surgery.
Only Invisalign treatment without any other appliance or need for elastics was used for the preparation.
Overcorrection of the posterior crossbite was planned to ensure that we would not have premature contacts in the immediate postoperative period.
Between 3.4 and 3.5 we did only 0.3mm IPR to strengthen the closure of spaces.
Small midline deviation was corrected with additional aligners.
Tooth 1.7 was extracted because it had no antagonist and the patient did not wish to place an implant in the region of 4.7.
Initial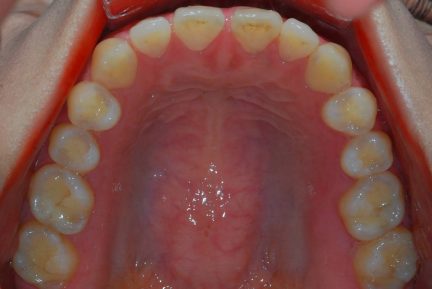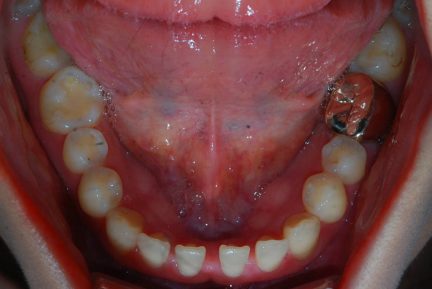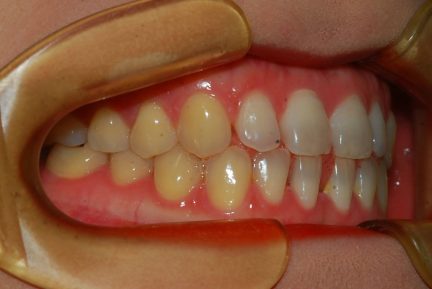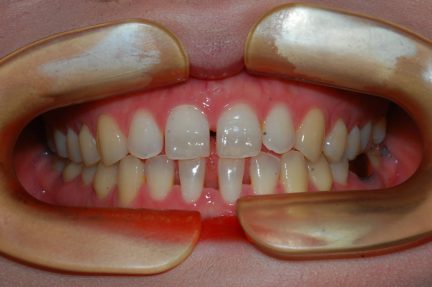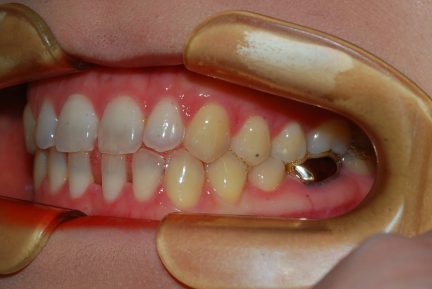 Final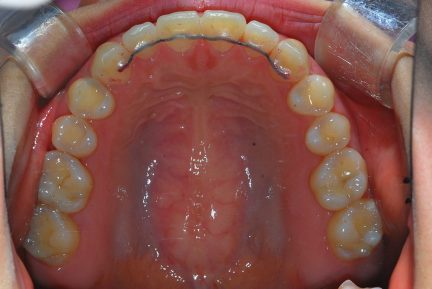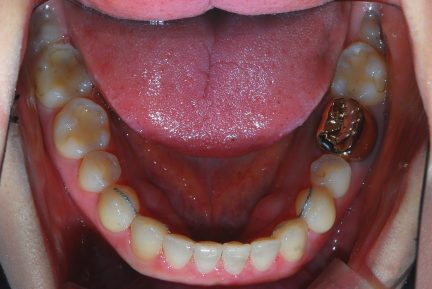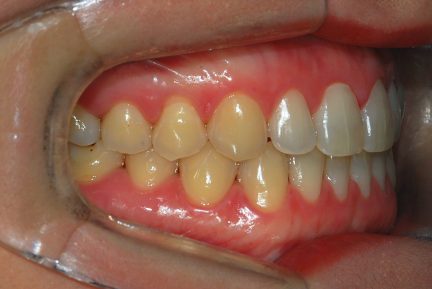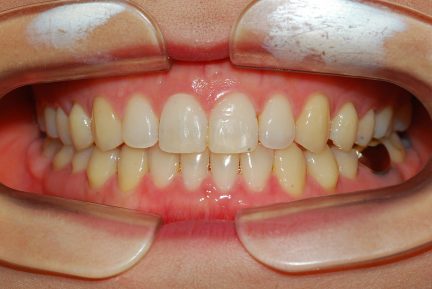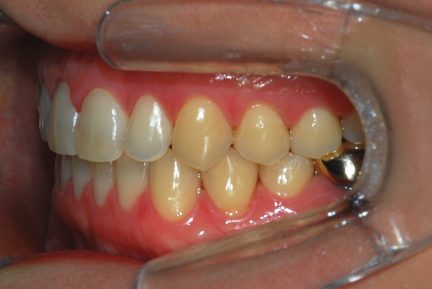 invis is your brilliance, enhanced
Learn more about how we can help enhance your brilliance
Disclaimer: By submitting this form, you acknowledge that your personal data will be processed by the Align Technology group. Your personal data will be processed in accordance with our privacy policy.