60 seconds
Complete a full arch scan in as little as 60 seconds.9

24 Million
Orthodontic scans performed worldwide.10

5.5 Million
Restorative scans performed worldwide.10
iTero is an open system
iTero Element 2 intraoral scanners are designed to deliver speed, reliability, intuitive operations, and outstanding visualisation capabilities for general practitioners or orthodontists. iTero scans have been used in more than 6.0 million restorative crowns, bridges and custom implant abutment cases, and more than 27.4 million iTero orthodontic scans, for a total of 33.4 million scans.
More than meets the eye
Having an iTero Element 2 intraoral scanner in your practice can have many benefits to both you and your patient:
Clear visualisation of teeth, tooth structures and oral health over time, leading to improved chairside experience.
Improved patient experience due to 100% of patients liking digital impressions more than conventional impressions.
Faster workflows with the ability to complete a full arch scan in as little as 60 seconds.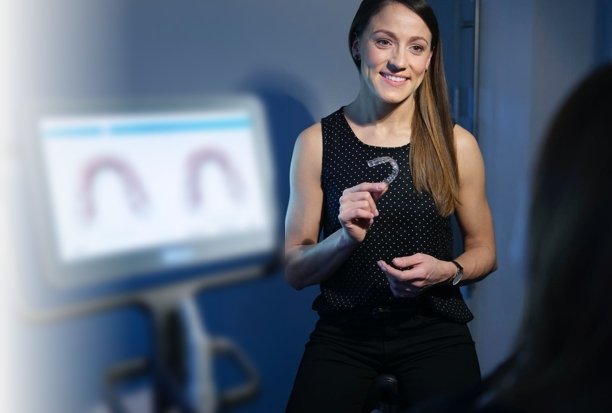 Visualise a better practice
Show your patients what their teeth could look like after tooth movement with the Invisalign Outcome Simulator.
Facilitate proactive discussion of treatment options with the iTero TimeLapse technology by illustrating oral health changes over time.

Maintain natural occlusion while capturing highly detailed multi-bite registration with the Multi-bite scan feature.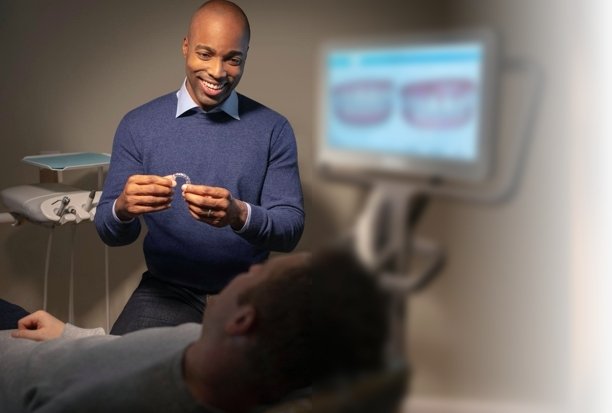 Your intuitive digital solution

Next generation processor
Reduced scan processing and faster start-up time – perform a full arch scan in as little as 60 seconds.

High-definition visuals
Sleek and slim 21.5" monitor, 16:9 widescreen viewing format, and improved resolution for highly detailed images.

Uninterrupted scanning
Long-lasting, rechargeable battery for easy mobility from operatory to operatory without plugging in or rebooting.

Ergonomic wand placement
Designed with a centre-mounted wand cradle for easy ergonomics during scanning.

Stunning colour imaging
Enhanced colour offers a more thorough look at your patient's oral health.

Smarter scanning
Improved wand touchpad is as intuitive as gesturing on your smartphone; use the touchpad to switch between scanning segments or rotate the model on-screen.
Download our
iTero Element 2 intraoral scanner

brochure now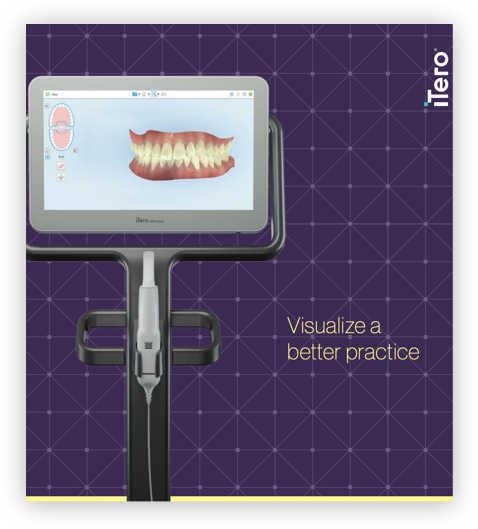 Disclaimer: By submitting this form, you acknowledge that your personal data will be processed by the Align Technology group. Your personal data will be processed in accordance with our privacy policy.