Class III, Posterior crossbite, Anterior crossbite, Edge to edge bite, Open bite, Narrow arches, Asymmetric arches, Maxillary midline deviation, Mandibular midline deviation, Midline shift, Crowding, Rotations
Distalisation, Levelling Curve of Spee, Extrusion, Expansion, Retraction, IPR, Phase II treatment, Elastics: Class III
Courtesy of Dr K. MALEKIAN, 2021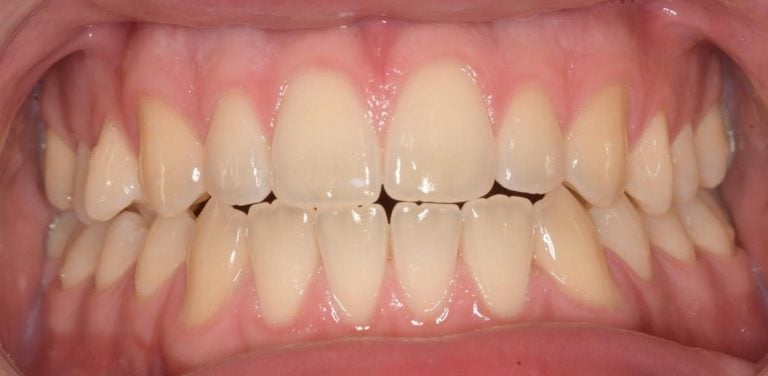 Treatment Summary
Patient Information
Age: 18
Gender: male
Invisalign Treatment Option: Invisalign Comprehensive
Number of aligners
Maxillary: 33 + 17 = 50
Mandibulary: 33 + 17 = 50
Aligner Wear time
Progressive aligner change interval: 14 days - 10 days - 7 days
Retention
Maxillary: Vivera retainer

Mandibular: Vivera retainer
Results achieved
Class I relationship achieved
Class I relationship maintained
Functional canine guidance on both sides
Anterior crossbite corrected
Posterior crossbite corrected
Normal overjet and overbite achieved
Overjet improved
Significant improvement of overbite
Significant improvement of overjet
Midlines coincident
Proper axial inclination of incisors
Curve of Spee levelled
Arches aligned and coordinated
Alignment of both arches through derotation
Arch form improved
Aesthetic smile line was achieved
All treatment goals were achieved case
Harmonic arches were achieved
Comments
Upper and lower wisdom molars were extracted pre-Invisalign treatment.
The lower wisdom molar extraction is a requirement in this treatment due to lower arch sequential distalisation planned at ClinCheck treatment plan.
The hyperexpansion of upper right first premolar was corrected planning lingual movement with simultaneous torque control.
We planned sequential lower arch distalisation to correct the class III molar and canine into class I molar and canine.
Lower arch sequential distalisation provided space in order to retract lower anterior teeth and therefore correct crossbite of upper lateral teeth.
The anterior overjet created allowed us to retract upper incisors and therefore correct dental biprotusion.
Patient collaboration during total treatment time was excellent wearing full-time (22 hours/day) aligners and class III elastics.
Initial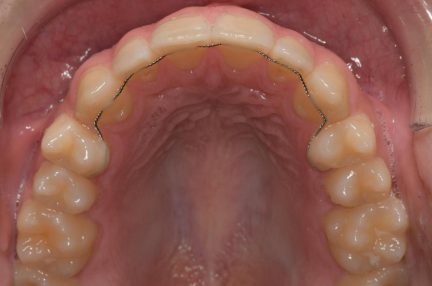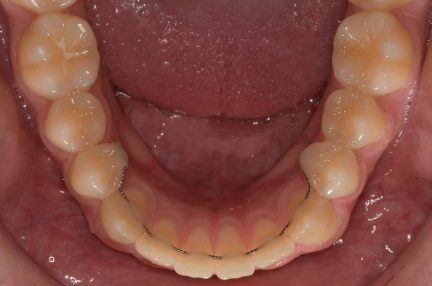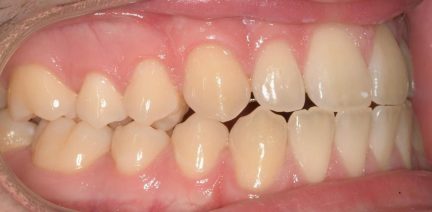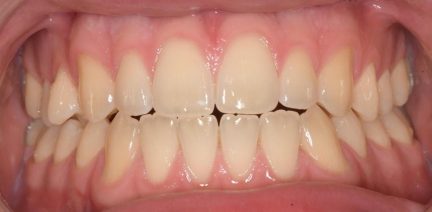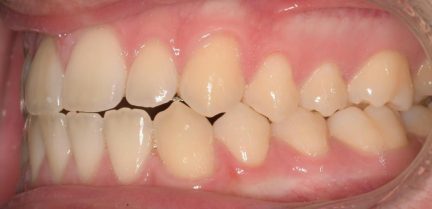 Final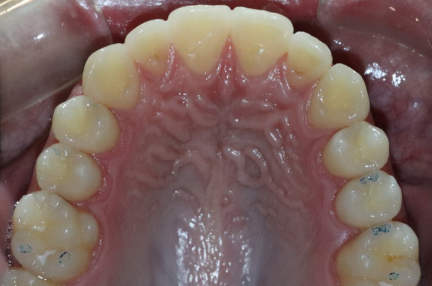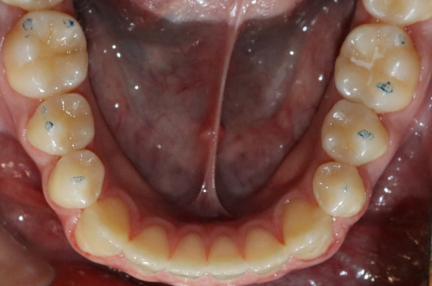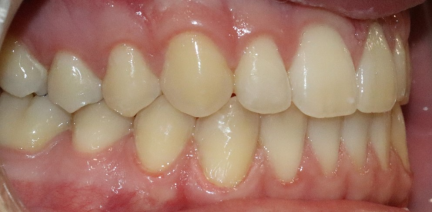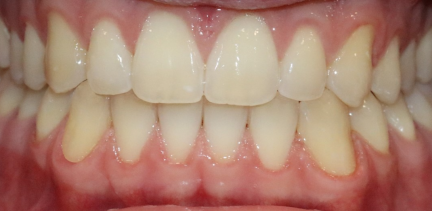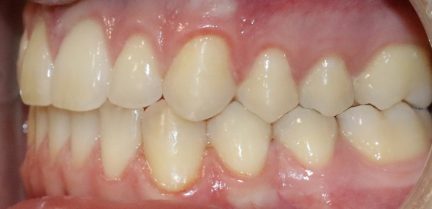 invis is your brilliance, enhanced
Learn more about how we can help enhance your brilliance
Disclaimer: By submitting this form, you acknowledge that your personal data will be processed by the Align Technology group. Your personal data will be processed in accordance with our privacy policy.